Make the last third of life the best ever.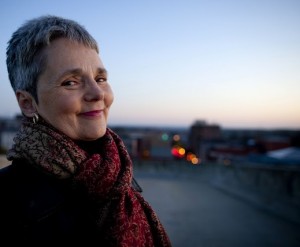 Hello, friends. I'm the author of a memoir about growing up Mennonite called 
Blush: A Mennonite Girl Meets a Glittering World. 
I was also a college president and professor (
Goshen College
), and a foundation executive (the 
Fetzer Institute)
. You can read more on my 
about page
.
My writing and blogging themes have evolved from memoir to aging joyfully (jubilación). My personal vision statement:
My life is focused on becoming an elder, serving rising elders and future generations, learning from them all that I can about the nature of love. 
I post one blog each month. The subjects that fascinate me include grandparenting, wisdom, good writing, creativity, travel, and spirituality.  Looking for companionship on all these adventures. Welcome aboard!
Sign up for weekly Magical Memoir Moments — photos and writing prompts designed to bring out the storyteller in you.
"Winter is not the death of the life cycle, but its crucible." — Katherine May I have been through a very painful winter. Have you too? Today, turning the calendar page today to March 1 felt liberating.  Then a walk in balmy, windy, air, listening to birds, looking for crocuses and pansies, admiring the…
Read More